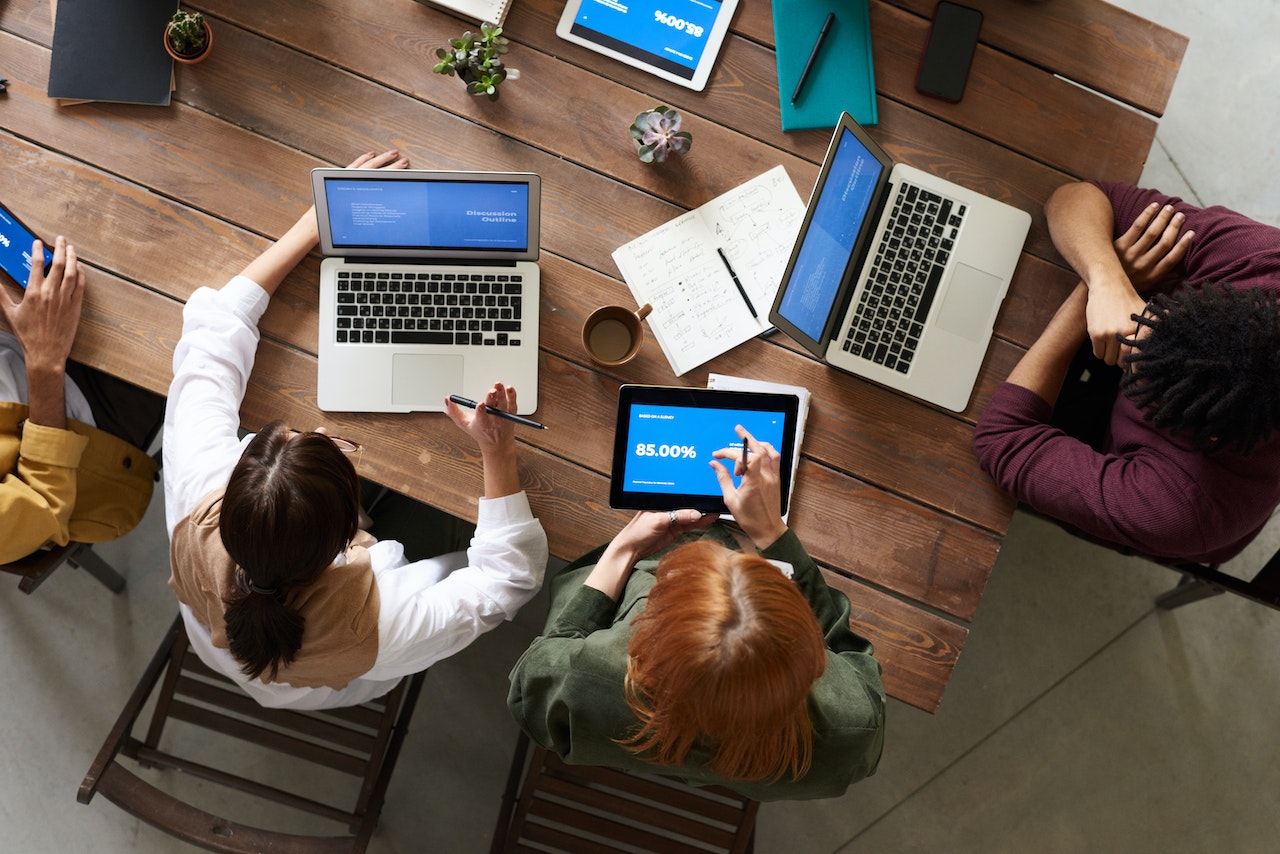 According to a survey, there are 5.07 billion internet users globally, accounting for 63.5% of the world's population (8bn). Also, the annual growth rate of internet adoption is 3.5%. One can only imagine the number of web opportunities these numbers indicate in terms of web development for businesses. Digital visibility and reach on the internet are bound to become significant requisites for a company to be successful.
Businesses in Saudi Arabia, amongst other middle eastern countries, are becoming one of the first countries to realize this hidden potential which has led to a substantial increase in demand for reliable web development companies. Here are the top 10 web development companies offering reliable web development services in Saudi Arabia.
List of Top Web Development Companies in Saudi Arabia in 2023
OpenXcell
OpenXcell tops our list of Top 10 Web Development Companies in Saudi Arabia 2023 for many reasons. The company has decade-long experience in web development and consultancy services and has successfully delivered various projects, including revolutionary technology. 700+ happy clients vouch for the company's services of delivering state-of-the-art software solutions.
Web development Solutions developed by OpenXcell are known to be highly secure and possess unparalleled digital security features. Its 14 years of expertise in the industry, along with 500+ seasoned developers, has always amounted to quality software products. Their holistic approach towards web development is well thought out and researched throughout the development process. The web solutions developed by the company are innovative, technologically superior, and extremely safe while being user-friendly and convenient for market use.
EPAM Systems
The next company that has made it to our list of leading web developers is EPAM Systems.
Incepted in 1993, EPAM Systems Inc has since leveraged its advanced software engineering heritage to deliver the best digital solutions development and digital platform engineering services. EPAM's globally deployed hybrid teams are client-friendly and help communities worldwide. By powering software solutions, EPAM helps build better enterprise, education, and health platforms that connect people and optimally use and share resources.
EPAM's multi-disciplinary, global teams cater to clients from more than 45 countries across five continents. It has also ranked as one of the top IT services companies on Fortune's 100 Fastest growing companies list for three consecutive years.
Atos
Atos is another leading web development company, known for its successful digital transformation of a variety of businesses. With over 110,000 employees in 73 countries, Atos is often considered the leading European web development company in Cloud, Cybersecurity, and High-Performance Computing. The Atos Group also provides exceptional Orchestrated Hybrid Cloud, Big Data, and Digital Workplace solutions. Atos, as a web development company, is proven to be a pioneer in designing the future of the information technology space, its expertise, and its services.
SoftServe
SoftServe is another excellent company providing stellar web development services in Saudi Arabia. It also provides cutting-edge consulting services for the same. Their successful projects have helped businesses transform, accelerate, and optimize the way they run a business. With expertise across healthcare, retail, energy, financial services, and more, Softserve successfully implements end-to-end digital solutions. SoftServe delivers open innovation, from generating compelling new ideas to developing and implementing transformational products and services.
Datamatics
Datamatics is the next company on the list providing excellent solutions for data-driven businesses to increase productivity and enhance the customer experience. Services included by Datamatics include information technology services, business process management, engineering services, big data & analytics, all powered by artificial intelligence, and take a fully digital approach. It has well-established products in automated fare collection, intelligent document processing, robotic process automation, and business intelligence.
The company has offices across four continents, with the USA, India, and the Philippines serving as its principal delivery hubs. The company has achieved significant momentum by taking advantage of mobile's quick uptake. It has grown to rank among the most recognizable companies in this market, with millions of daily touchpoints across both their enterprise and consumer-oriented products.
TekRevol
Silicon Valley firm TekRevol is the next leading web development company on our list. Established in 2018, TekRevol offers startups and businesses innovative digital solutions, such as cutting-edge design and development of applications, websites, games, and e-commerce platforms. The business is known for its creative problem-solving and inventive thinking, and prioritizing reinventing customer and user experience.
Maven Digital
A full-service, creative mobile app development firm based in Dubai, Maven Digital focuses on developing, using, and implementing cutting-edge mobile app frameworks and solutions. Their team of highly skilled mobile app developers has years of expertise in designing and creating hybrid, native, and Android apps. The company is equipped to launch projects across all platforms and devices while providing efficient mobile app development services. Their user-centric approach is a client favorite so are their team ethics.
Apriorit
Apriorit is another specialized software engineering firm that constructs bespoke software solutions, updates old software systems, sets up and keeps up cloud environments, and more. Over 20 R&D and QA teams are housed at the company's US headquarters, a Polish EU office, and various Eastern European development offices.
Apriorit follows a client-centered philosophy and offers the greatest software development, quality assurance, DevOps, reverse engineering, business analytics, and project management capabilities.
Pythian
Next on the list is Global IT company Pythian which assists companies in utilizing game-changing data technologies for increased competitiveness. Pythian improves business outcomes by providing best-in-class services and software solutions that harness the power of the cloud, data, and analytics. The company aims to meet client's requirements by implementing the latest technology to produce the best results. Pythian uses 20 years of data, is dedicated to employing the finest individuals, and garnering in-depth technical and business knowledge.
Luxoft
Global IT service company Luxoft is the last company that has successfully made it to our list, as it offers cutting-edge technological solutions that help international corporations see verifiable business results. Its capabilities include digital solution engineering, bespoke software development, and strategic consulting.
By utilizing its cross-industry experience in the financial services, automotive, communications, and healthcare & life sciences industries, Luxoft empowers businesses to compete.
Conclusion
Finding the right web development firm is significant for a business looking to reinvent its digital space. Not every firm in the market can deliver quality solutions, so it becomes imperative for any company to understand their needs and then follow with in-depth research for a web development firm. This list of companies has been curated for those very businesses and has been vetted most thoroughly. Each company mentioned in the list is well-versed in working in different time zones and has delivered many successful projects in middle eastern countries.
Featured Image Credit: Photo by Fauxels; Pexels; Thank you!