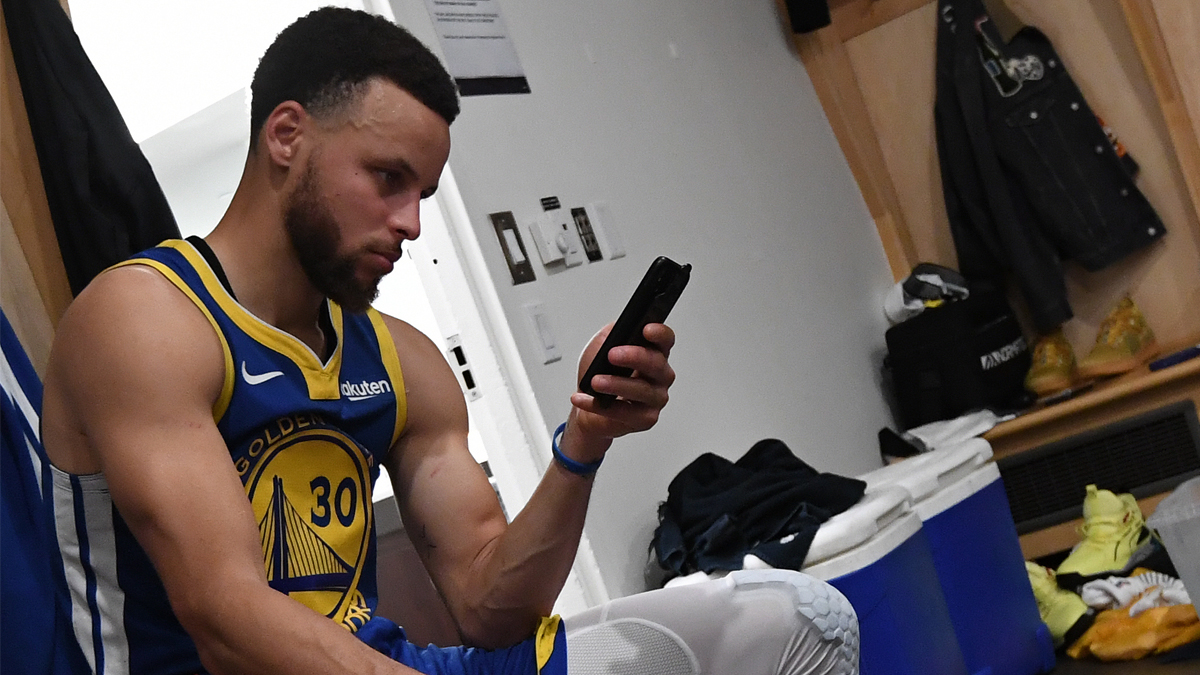 Programming note: Watch Monte Poole and Dalton Johnson's wide-ranging interview with Warriors superstar Steph Curry in the latest episode of "Dubs Talk," which will debut today at 4 p.m., before "Warriors Pregame Live," and air again after "Dubs Talk Live" on NBC Sports Bay Area.
Warriors fans are all too familiar with Steph Curry's pregame "Lock in!" posts on X (formerly known as Twitter), as Golden State's superstar has routinely shared the phrase on social media for over a decade.
But, the four-time NBA champion has stopped doing his pregame ritual as frequently compared to past seasons, with his last post coming on Oct. 25, the day after the Warriors' season-opening loss to the Phoenix Suns.
On the latest episode of "Dubs Talk," Curry explained to NBC Sports Bay Area's Dalton Johnson and Monte Poole his reasons for making his pregame posts and why he doesn't share them as often.
"It used to be an everyday thing," Curry shared with Johnson and Poole. "It was a way to get the fanbase excited for a game. I don't know what changed in terms of the consistency of it. There is no rhyme or reason now, it's kind of just how I'm feeling. If I have a quiet moment in my locker before the game, I might remember to do it."
In the past, one could bet Curry would make his "Lock in!" post before every game. Now, fans savor the rare occasion.
However, the nine-time All-NBA guard insists that the lack of posts has nothing to do with his preparedness and mentality ahead of games, as Curry believes he's always locked in.
"I'm always thinking about it in terms of, that's my pregame ritual of locking in mentally, physically, getting ready for the game," Curry told Johnson and Poole. "The tweet, I guess if I'm feeling good, I usually throw it out there. But I'm always feeling ready to play. So, it's not a sign of anything other than, 'Oh, I remembered to do it.' And the fans, I'm sure they love it. It is kind of random now."
Curry doesn't need to defend his focus on his preparation, as he's been one the best players in the NBA for years. 
The reigning Western Conference Player of the Week is locked in and has been for as long as Warriors fans can remember. 
While Curry might not make his "Lock in!" posts as often, he's successfully captivated an excited fan base for a long time and has proved he is always ready to check the ball.
Download and follow the Dubs Talk Podcast