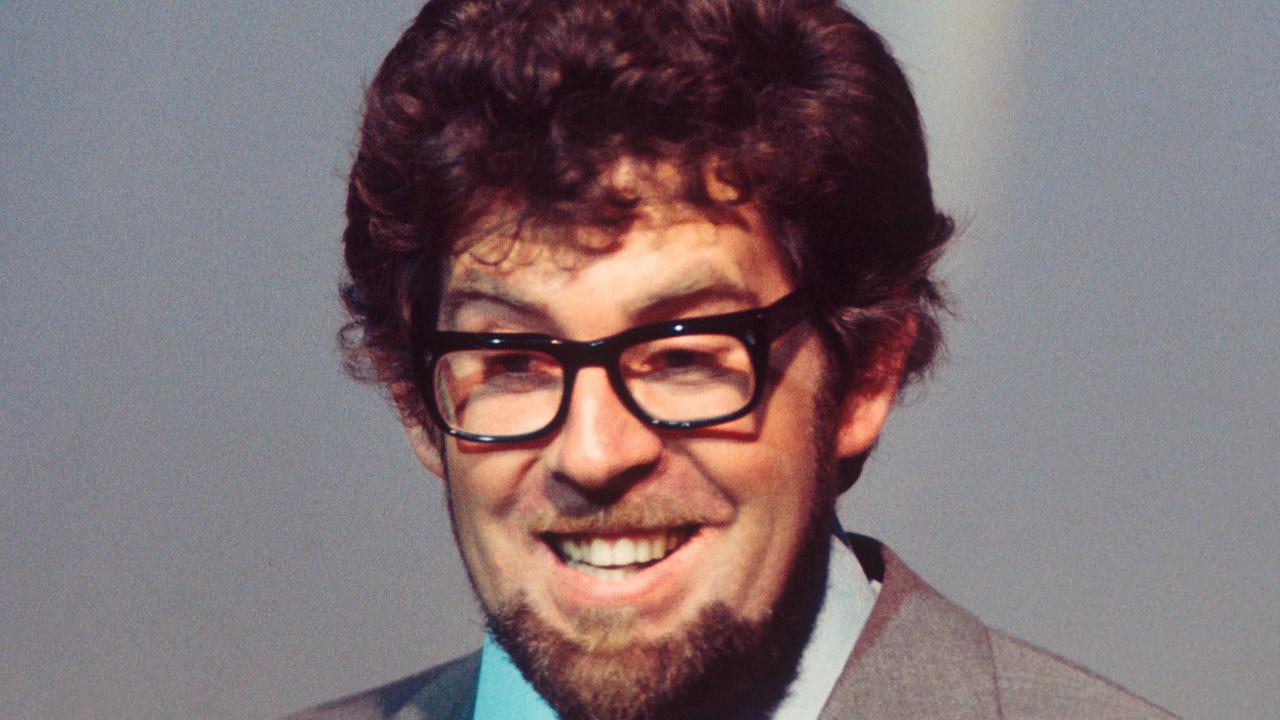 Rolf Harris first came to the attention of British police in 2012 after a tip-off from a plumber who claimed that he found a stash of child pornography hidden under the floorboards of the entertainer's southeast London home.
The man told police that he discovered the videos while fixing pipes in Harris' Sydenham home in the 1970s, but only came forward amid the publicity surrounding TV icon Jimmy Saville, who was revealed to be one of the country's worst child paedophiles.
The plumber told police that he panicked when he found the stash of videos and put them back.
Harris would later be accused of abusing a 13-year-old friend of his daughter Bindi in the Sydenham house, which was the family home for many years.
When officers with Operation Yewtree — the wide-ranging investigation into sexual abuse allegations against Saville, who died in 2011, and other prominent British public figures — returned to the home, they looked under the floorboards but could not find the videos.
But the tip-off put him on the radar of detectives, who interviewed Harris "under caution" in late 2012 and seized his home computer, finding child pornography files downloaded from numerous websites including "tiny teen girlfriends" and "young little girlies", News Corp reports.
Harris faced court over the material but the charges were dropped after his first victim came forward and he faced more serious allegations of child sexual abuse.
He was arrested and charged again by Operation Yewtree detectives in 2013.
After standing trial in June 2014, Harris was convicted of 12 counts of indecent assault against four teenage girls between 1968 and 1986, one of which he later appealed.
He was sentenced to a jail term of five years and nine months.
Harris was released from Stafford Prison in England's midlands in mid-2017 after three years behind bars, and was rarely seen in public afterwards.
He stood trial again in mid-2017 for separate cases of sexual assault, involving seven complainants who were aged between 12 and 27 at the time of the alleged incidents.
He was found not guilty on three counts, and was ultimately cleared after the jury failed to reach a verdict on four other counts.
The Australian sex offender, who enjoyed a decades-long career in showbiz until his arrest, died earlier this month aged 93 after a battle with neck cancer.
But while the information was first publicly revealed on Tuesday, his death certificate shows he died several weeks ago, on May 10.
On May 11, speculation was rife that Harris was gravely ill after an ambulance was photographed outside his UK home.
However, it was only on May 23 that Harris' passing was confirmed.
In late 2022, it was first revealed Harris had been severely unwell and struggled to communicate with people.
The gap between his death and it being recorded has meant the family have been able to hold a funeral for Harris and cremate him away from the public eye.
The family released a short statement saying Harris "died peacefully surrounded by family and friends and has now been laid to rest".
Harris lived with wife of 65 years, Alwen Hughes, 91, who has Alzheimer's disease. The couple needed round the clock care.
Harris was born in 1930 in Bassendean, in Perth's north east.
He was a champion swimmer in his youth before moving to London in the early '50s, where he studied art.
After getting early gigs working as a performer and illustrator for the BBC and ITV, he became internationally famous for his art and music.
His most well-known hit was the Australian-inspired song, Tie Me Kangaroo Down, Sport, released in 1957.
In 2005, the late Queen Elizabeth II sat for a portrait with him.
At the height of his career, Harris received multiple awards and honours, most of which were stripped. He had been appointed a Member of the Order of the British Empire in 1968, and was appointed a Member of the Order of Australia (AM), in which he was later advanced to Officer (AO) in 2012.
— with Lexie Cartwright