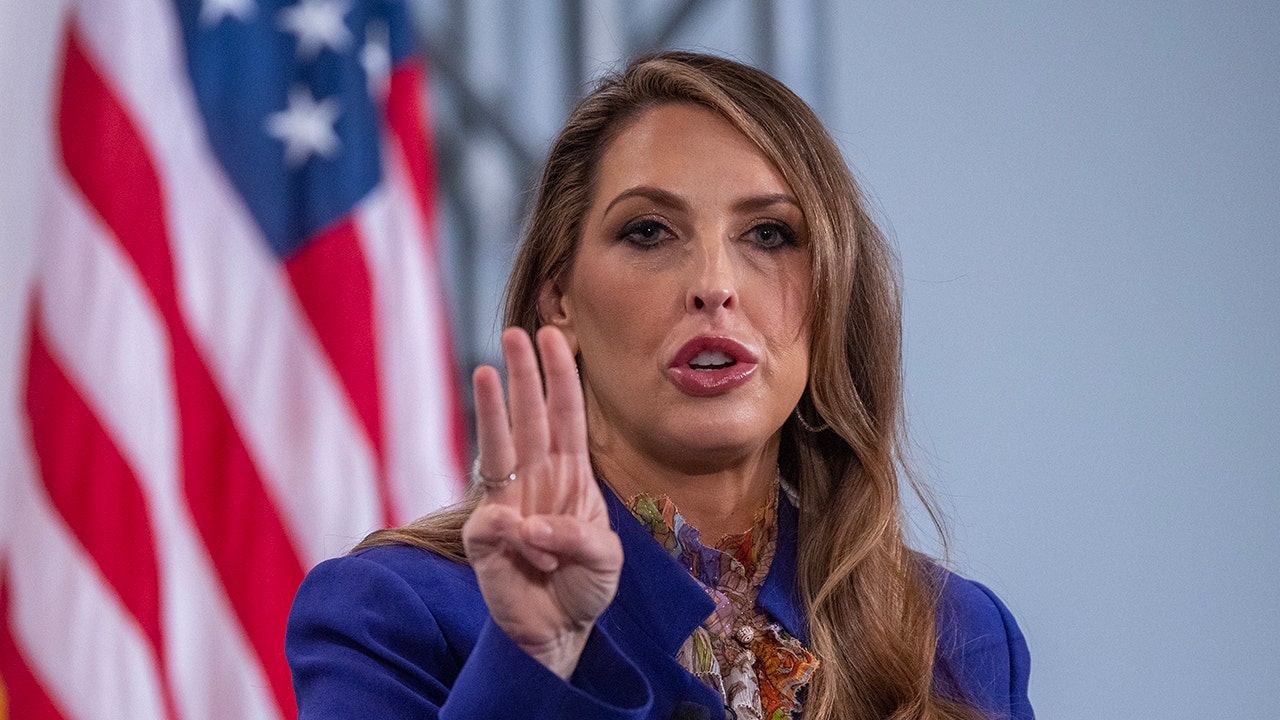 With Friday's announcement that the 2028 GOP presidential nominating convention will be held in Houston, Texas, longtime Republican National Committee Chair Ronna McDaniel appears to be building on her legacy.
The announcement on the 2028 convention came as the RNC held its annual summer meeting, which this year was in Milwaukee, Wisconsin, site of the 2024 Republican National Convention.
McDaniel is nearing the middle of her fourth – and what she says is her final – two-year term as RNC chair. Her longevity in steering the national party committee is unprecedented in modern times.
The meeting of the RNC's 167 committee members came as the party held its first 2024 Republican presidential nomination debate, a Fox News hosted showdown. Pointing to the White House candidates taking part in the debate, McDaniel highlighted in a recent Fox News Channel interview that it was "the most diverse debate stage we've ever had as a party. But that's what we're seeing in our party as well. We're growing. We're expanding our reach with Hispanic voters, Black voters, Asian voters. And they're coming to our party."
RONNA MCDANIEL TELLS FOX NEWS 'THIS IS MY LAST YEAR AS CHAIR'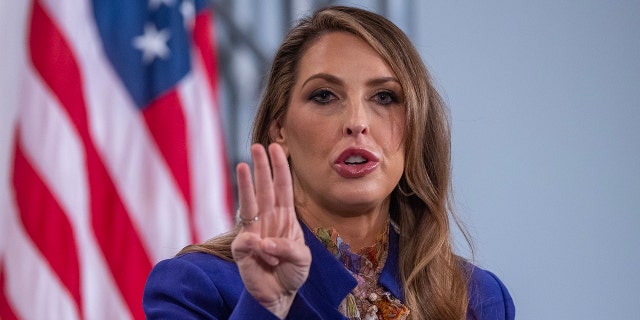 As Fox News Digital first reported, McDaniel also used this week's debate and RNC gathering to spotlight her push to encourage Republican voters to turn in ballots early. The recently launched "Bank Your Vote" campaign seeks to motivate pre-Election Day balloting among Republicans ahead of the 2024 presidential election. The RNC effort aims to educate GOP voters on absentee voting, ballot collection and early in-person voting.
"When Republicans vote early, we win," McDaniel emphasized in an RNC ad released this week to publicize the effort.
FIRST ON FOX: RNC'S 'ALL IN' ON THEIR 'BANK YOUR VOTE' CAMPAIGN
While McDaniel – who's known as an effective fundraiser – can count many successes as she steers the RNC through the end of next year, plenty in the GOP are still fuming following last year's less than stellar performance by the party in the midterm elections. And McDaniel's job is now tougher than ever, courtesy of the party's first competitive GOP presidential nomination race in eight years. 
The primary battle is dominated by former President Donald Trump, the commanding front-runner right now for the nomination. Despite McDaniel's best efforts, Trump decided to skip last week's initial debate.
McDaniel, who as Michigan GOP chair was Trump's handpicked choice to steer the committee after he won the White House in 2016, was re-elected to the post in 2019 and 2021. In January, she faced off against multiple rivals in the party's first hotly contested chair race in a dozen years, which became a contentious family feud as the GOP decided its leadership. McDaniel ended up easily winning re-election and told this reporter minutes after her victory that "this is my last term as chair. I'm saying it on Fox News. It's done."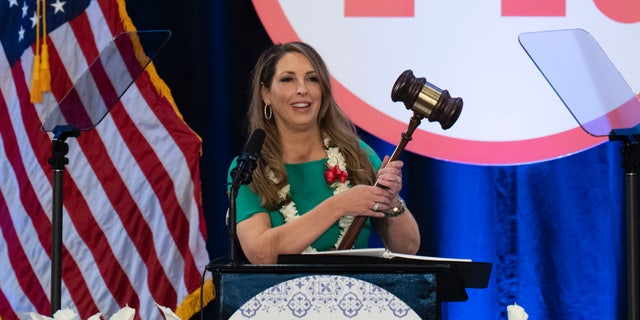 Fox News reached out to nearly a dozen national party committee members – all of whom asked to remain anonymous to speak more freely – about the job McDaniel's doing steering the RNC.
"I think Ronna's been doing a good job. These are tough waters to navigate, and she has experience now. I trust her and like what she's trying to do," one committee member said.
Another RNC member said that "in terms of administration of the RNC and setting up a well-run convention next summer, I think she and her team are doing a pretty good job."
Pointing to Trump, the member highlighted that "you can only do so much with a presidential candidate who doesn't want to participate."
CHECK OUT INITIAL FOX NEWS POWER RANKINGS IN 2024 GOP PRESIDENTIAL NOMINATION RACE
Another committee member shared, "I think she's doing a good job in an organization that generally isn't hierarchal. States do what they want to do. Candidates do what they want to do and trying to manage that is difficult. You've got very strong personalities and unlike Democrats, we're not as collaborative. We have a lot of personalities that want to do what they want to do."
The committee member – who noted he didn't vote for McDaniel's re-election – stressed that "once Ronna won, we had to rally around our leader. I think she's done a good job in a tough situation."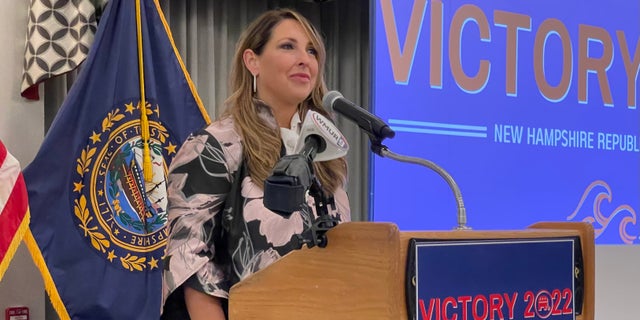 Another RNC member, who did back McDaniel in January, emphasized that "there's one way we keep score in politics – do we win elections? That's the only barometer that matters – are we going to win in '24? That's the bottom line."
While the member noted that the chair's role is important, "ultimately, it's going to be up to the presidential nominee, not the chair. The nominee is going to have to unite the party and the nominee's going to have to go out and beat Joe Biden or whoever the Democrat nominee is."
CLICK HERE TO GET THE FOX NEWS APP
Former New Hampshire GOP Chair Steve Duprey, who served for years as an influential committee member at the RNC, told Fox News that McDaniel's "been a terrific fundraiser and someone who's tried to bring different factions together."
Noting that "this is a particularly difficult time for the party in the presidential primary season," Duprey said, "She's done a good job doing a very difficult job and she's had a longer run than most party chairs do."