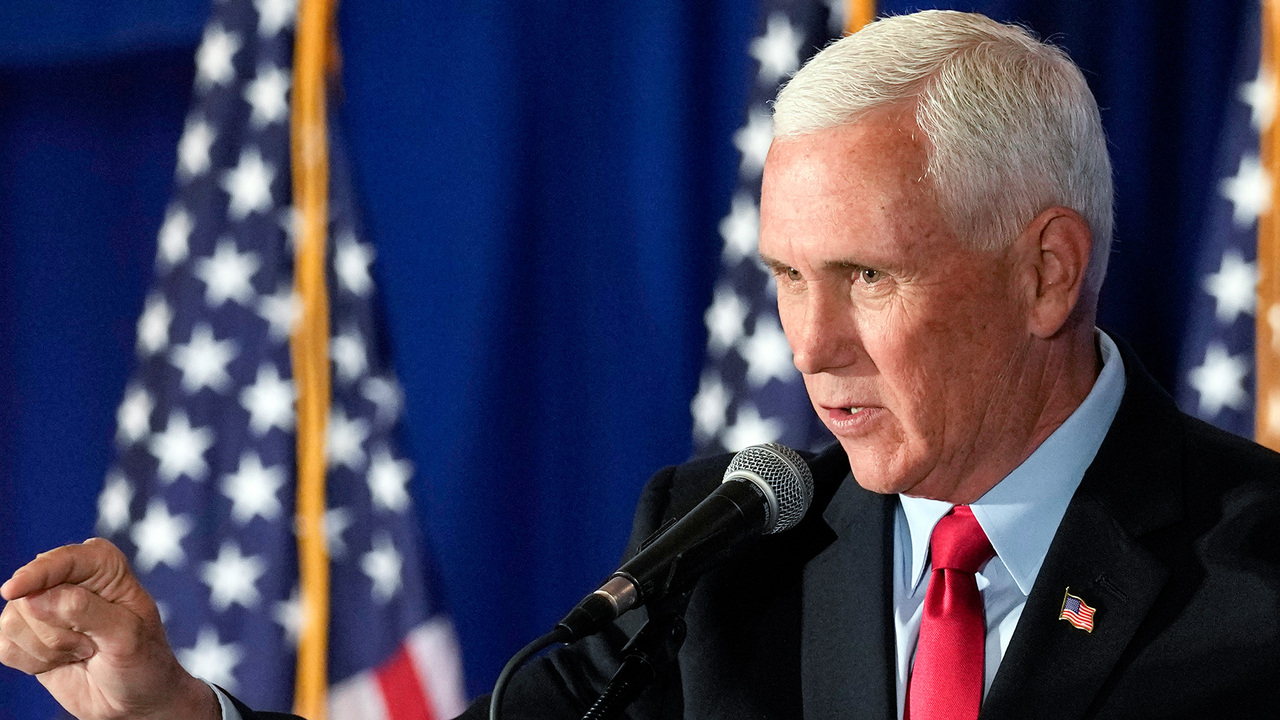 "I think the Justice Department should immediately move to unseal the indictment," Pence said. "I think the sooner we bring the facts forward to the American people, the better."
Pence and Trump's relationship has been complicated ever since the former president left office. Pence was largely loyal to Trump until the Jan. 6 insurrection, when Pence certified President Joe Biden's victory despite Trump's pressure on him to throw out the election results.
Pence was originally scheduled to appear on Fox News with Sean Hannity Thursday evening, but they "mutually" decided to reschedule after news of the indictment broke.
"We were scheduled to go on to discuss the [presidential campaign] announcement and the show ended up being solely dedicated to the indictment so we mutually decided to find another time to get the two together," a Pence spokesperson told POLITICO.
Pence, a GOP presidential candidate, also had classified documents at his home in Indiana but turned them over to federal authorities. The DOJ has ended their investigation into Pence's handling of those documents, POLITICO reported last week.
Other 2024 GOP opponents largely came to Trump's defense after news of the second indictment broke, echoing the notion that Trump is being victimized. Vivek Ramaswamy promised to pardon Trump if elected, and Florida Gov. Ron DeSantis pledged to go after the DOJ. Nikki Haley said, "This is not how justice should be pursued in our country," on Twitter Friday.
Pence also promised in the interview to "clean house at the highest levels of the Justice Department."
"I just think we need a whole new team," Pence said. "I think there's been literally a collapse of confidence. Like we have to have confidence in our institutions in this country. We have to have confidence in the rule of law."
"Look, this is a sad day for America to see a former president of the United States facing indictment under federal law," he added. "And again, I think it sends a divisive message across the country, and a terrible message across the wider world."
Adam Wren contributed to this report.