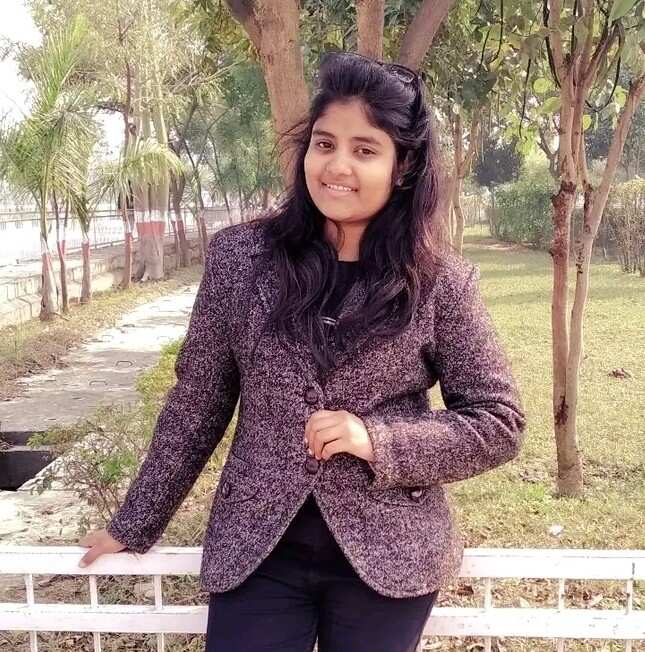 The development of the microscope and related inventions offered researchers an improved comprehension of the small dimension that we exist and allowed for the exploration of new areas of research. We have gone a long way in practicing the microcosmos and limiting the use of bulky instruments in the laboratories, from the most primitive microscope with a single glass lens to the latest generation of electron microscopes. The uses of a regular microscope are restricted to laboratories due to its high cost, weight, fragility, and high maintenance requirements.
Upon conducting fieldwork in a developing country, Dr. Manu Prakash, an assistant professor at Stanford University, and his student, Dr. Jim Cybulski, discovered that the microscopes were few, fragile, and improperly handled. Using folded sheets, Dr. Prakash and colleagues devised a simple, low-cost microscope that they called the "Foldscope" in order to get around these limitations.
A component of the "Frugal Science" movement, Foldscope is a highly expensive paper microscope that draws its inspiration from origami. The movement's goal is to provide reasonable and simple instruments for scientific usage in impoverished nations. With a 1.9 μm resolution and a magnification of up to 140x, this compact, sturdy, and adaptable microscope is mostly composed of paper, making it waterproof. It lacks the size and cost of a traditional research microscope. Foldscope is not like the standard scientific lab microscopes in that it is not only portable but also has the capacity to project images onto any surface, enabling a larger number of individuals to examine an image at once.
Foldscope : An arrival in India
Foldscope, a device created to bring science outside of labs and into everyday life, is part of the Department of Biotechnology's effort to provide a "microscope for every student" in collaboration with Prakash Lab at Stanford.
In the presence of Hon. Prime Minister of India, Shri Narendra Modi, a visit to the United States for the India-US Startup Konnect event in Silicon Valley on September 27, 2015, the Department of Biotechnology, Government of India, and Prakash Lab (Stanford University), USA, signed a Statement of Intent, meaning that the Foldscope had been brought to India.
A series of Foldscope workshops and speeches were held in India between 16-21December, 2015, shortly after the signing of the Statement of Intent. Students and enthusiasts were taught the Foldscope's functioning by Manu Prakash, his Stanford team, and volunteers from TIFR-Hyderabad in collaboration with DBT and local organizers. Subsequently, DBT, in collaboration with Foldscope Instruments Inc. and Prakash Lab (Stanford University), has trained educators, scientists, researchers, and the general public interested in science exploration in India by using Foldscope to make science more accessible and exciting.
By teaching instructors and faculty how to use Foldscope and offering microgrants (Rs. 4 lakhs for each chosen school and Rs. 8 lakhs for each selected college) to support their research activities using Foldscope, DBT has so far assisted 409 schools and colleges (92 schools and 317 colleges) across the nation. Young students' use of Foldscope has strengthened their scientific temperament and encouraged them to explore science.
Applications in Forensic Science
Foldscopes, with their portability, affordability, and ease of use, have shown promise in various scientific fields, including forensic science. Here's how Foldscopes can be utilized in forensic investigations:
Field Investigations:

Foldscopes are highly portable and can be carried to crime scenes or locations where traditional lab equipment might be impractical. They can assist forensic investigators in on-site analysis of trace evidence like hair, fibers, or small particulates.

Trace Evidence Analysis:

Foldscopes can be used to examine trace materials found on clothing, weapons, or other objects involved in a crime. This includes analyzing gunshot residues, paint chips, or fibers from clothing.

Biological Evidence:

Foldscopes can aid in the examination of biological samples such as bloodstains, saliva, or other bodily fluids. While they might not offer the same magnification levels as higher-end microscopes, they can still provide valuable initial insights.

Educational Purposes

: In forensic education or training scenarios, Foldscopes can be valuable tools for teaching students the basics of microscopy and evidence analysis. They can be used to demonstrate principles of forensic science in a cost-effective manner.

Remote Investigations:

Foldscopes can be distributed to forensic teams working in remote or resource-constrained areas. They enable these teams to conduct preliminary examinations and gather initial data before sending samples to more advanced laboratories.

Collaborative Projects:

Foldscopes can facilitate collaborations between forensic scientists, law enforcement, and communities. They can be used in citizen science initiatives, allowing members of the public to contribute to forensic investigations or data collection.

Environmental Forensics:

Foldscopes can aid in examining environmental samples collected from crime scenes. They can be used to analyze soil, plant materials, or other environmental traces for evidence related to criminal activities.

Document Examination

: While limited in magnification, Foldscopes can assist in initial examinations of documents for handwriting, ink analysis, or small details that might be crucial in forensic document analysis.

Training Law Enforcement Personnel:

Foldscopes can be integrated into law enforcement training programs to familiarize officers with basic microscopic examination techniques. This knowledge can be useful in evidence collection and preservation.

Mass Disasters or Emergency Situations

: In scenarios involving mass disasters or emergency situations, where immediate on-site analysis is essential, Foldscopes can provide a quick means of examining evidence or identifying substances.

Outreach Programs

: Forensic laboratories or law enforcement agencies can use Foldscopes in outreach programs aimed at schools or community groups. They can conduct interactive sessions demonstrating basic forensic techniques, fostering interest in forensic science among participants.
Although Foldscopes are not as powerful or as sharp as traditional laboratory microscopes, they are nonetheless a great starting point for preliminary investigations and can be especially helpful as teaching aids or in resource-constrained settings. The assimilation of Foldscopes into forensic science methodologies has the potential to enhance the competencies of forensic investigators, promote community involvement, and ease initial investigations in diverse forensic scenarios.
END OF ARTICLE